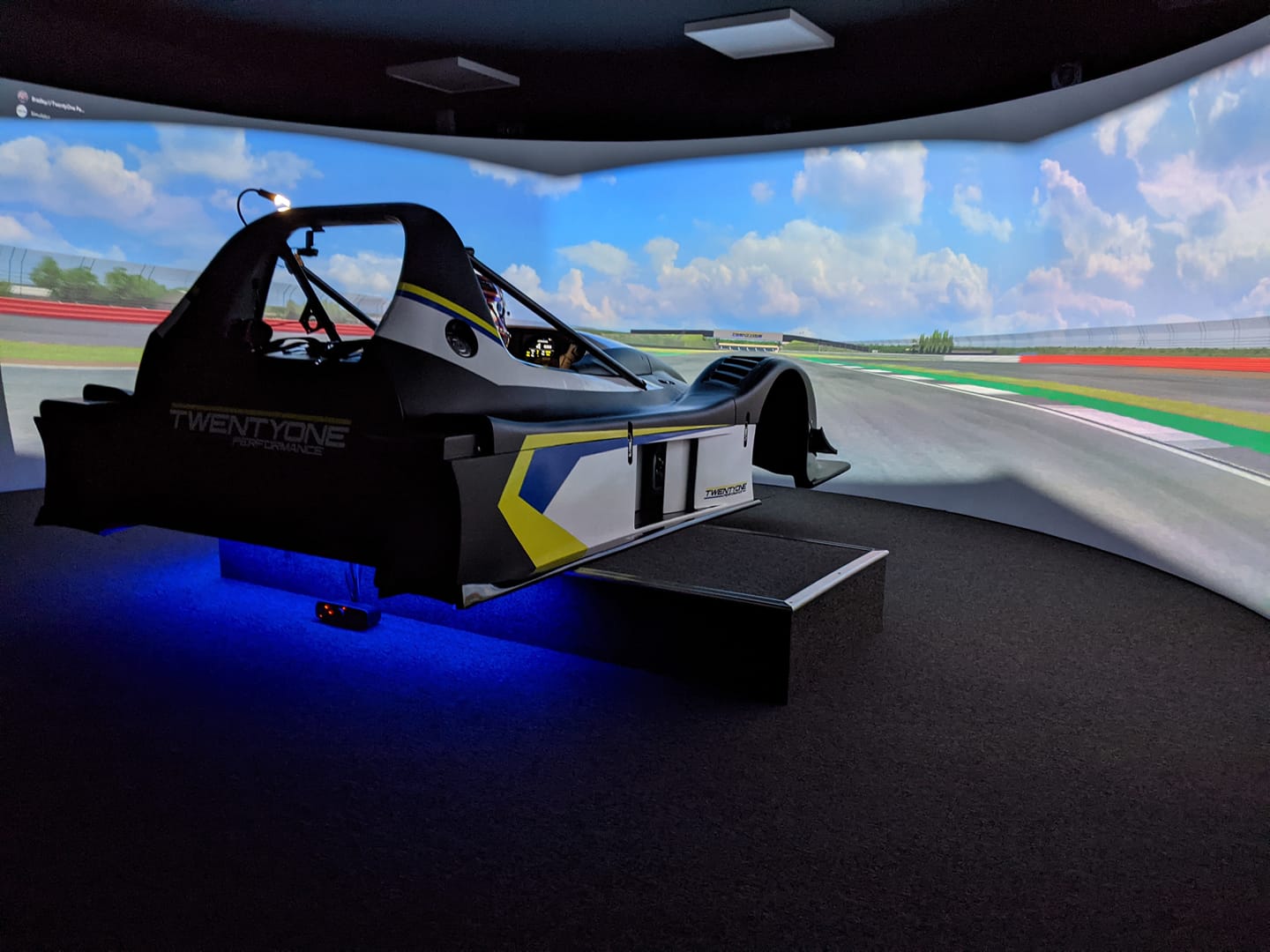 About our Simulator
Our bespoke state of the art simulator, built in house, is one of the tools we use to develop driving technique, race craft and preparation for race weekends.

The simulator provides a cost effective way to analyse and develop a driver. Using software developed specifically for us, we can create custom conditions using highly accurate car and track models to find performance gains.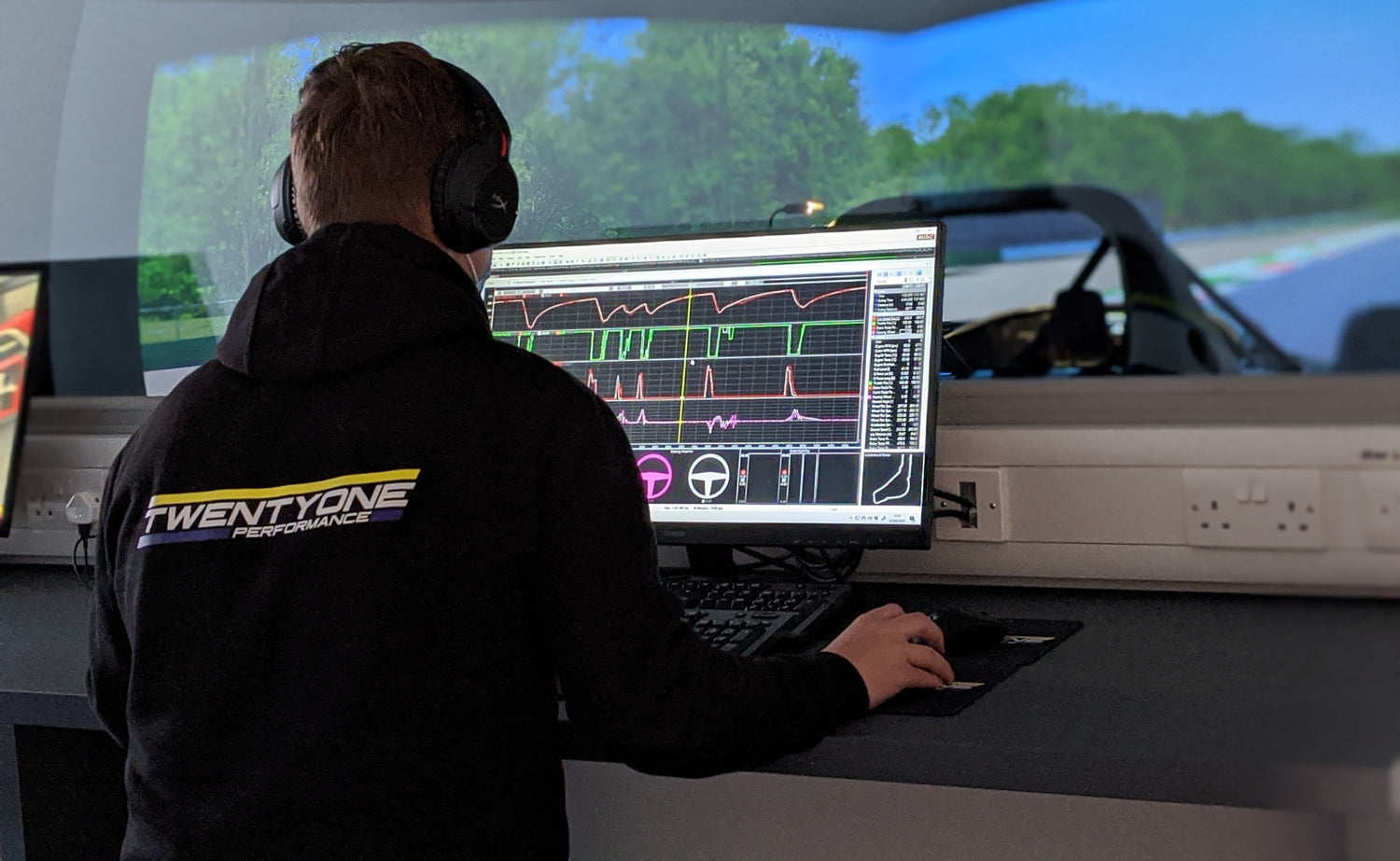 Expert Tuition
Our simulator features full data logging, live telemetry and analysis station, we can provide driver tuition and development using our professional coaches for benchmark data, or you can bring your own.
We have live driver communications available for the driver and two engineers/coaches, enabling realtime feedback for instant on track tuition. This gives you the ability to make quick adjustments and improvements to your driving in the middle of a run.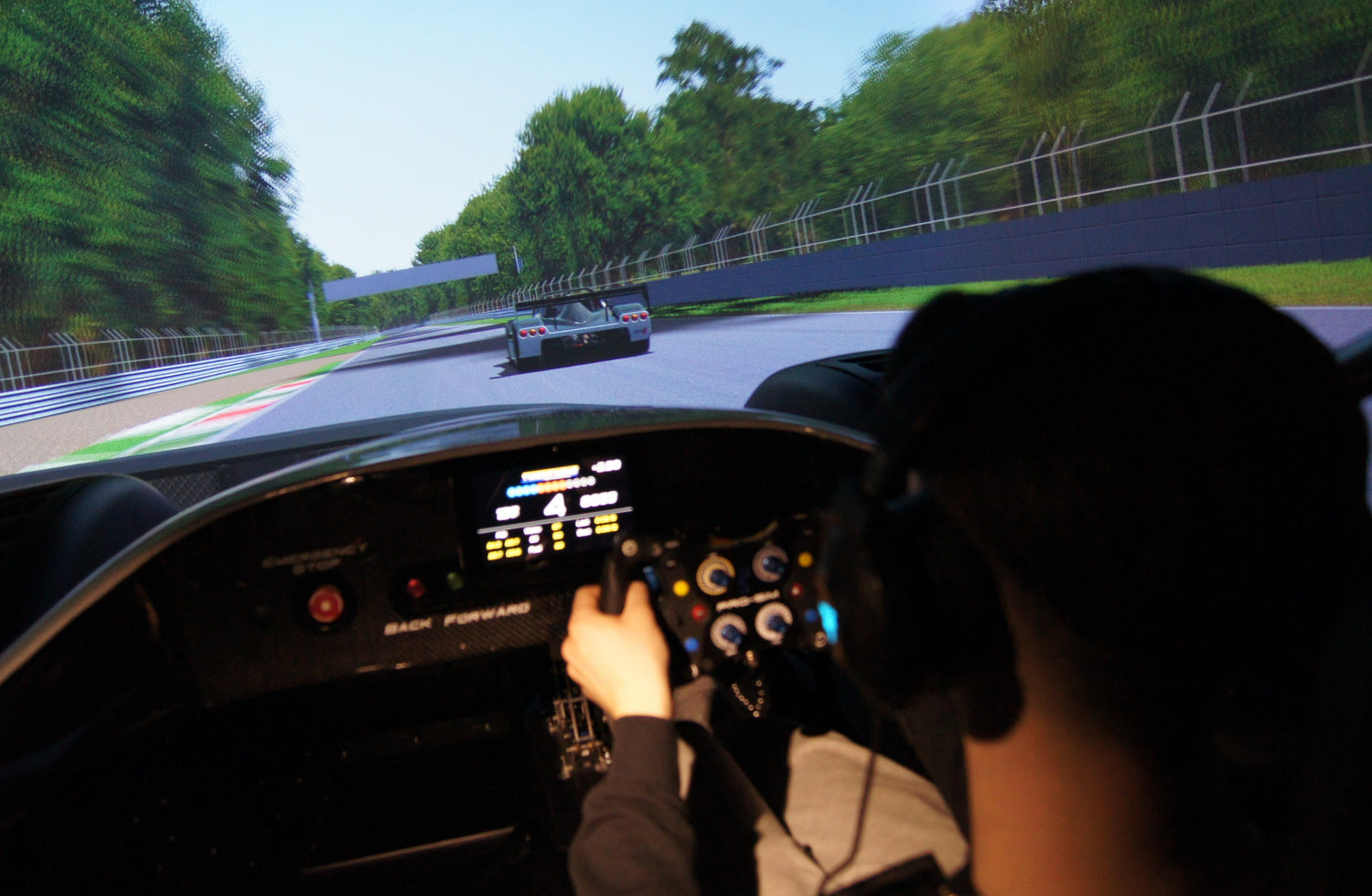 Improve your race craft
Our centre has two simulators linked up, perfect for developing race craft such as overtaking and defending, but also work on race situations you cannot practice in real life, such as safety car restarts.
Using our smaller home simulator, our professional coaches can be on track with you and use communications to provide live feedback on your race craft whilst on track.
On track tuition is available on all our cars and also include features such as a slipstream for downforce cars, to provide a realistic racing situation.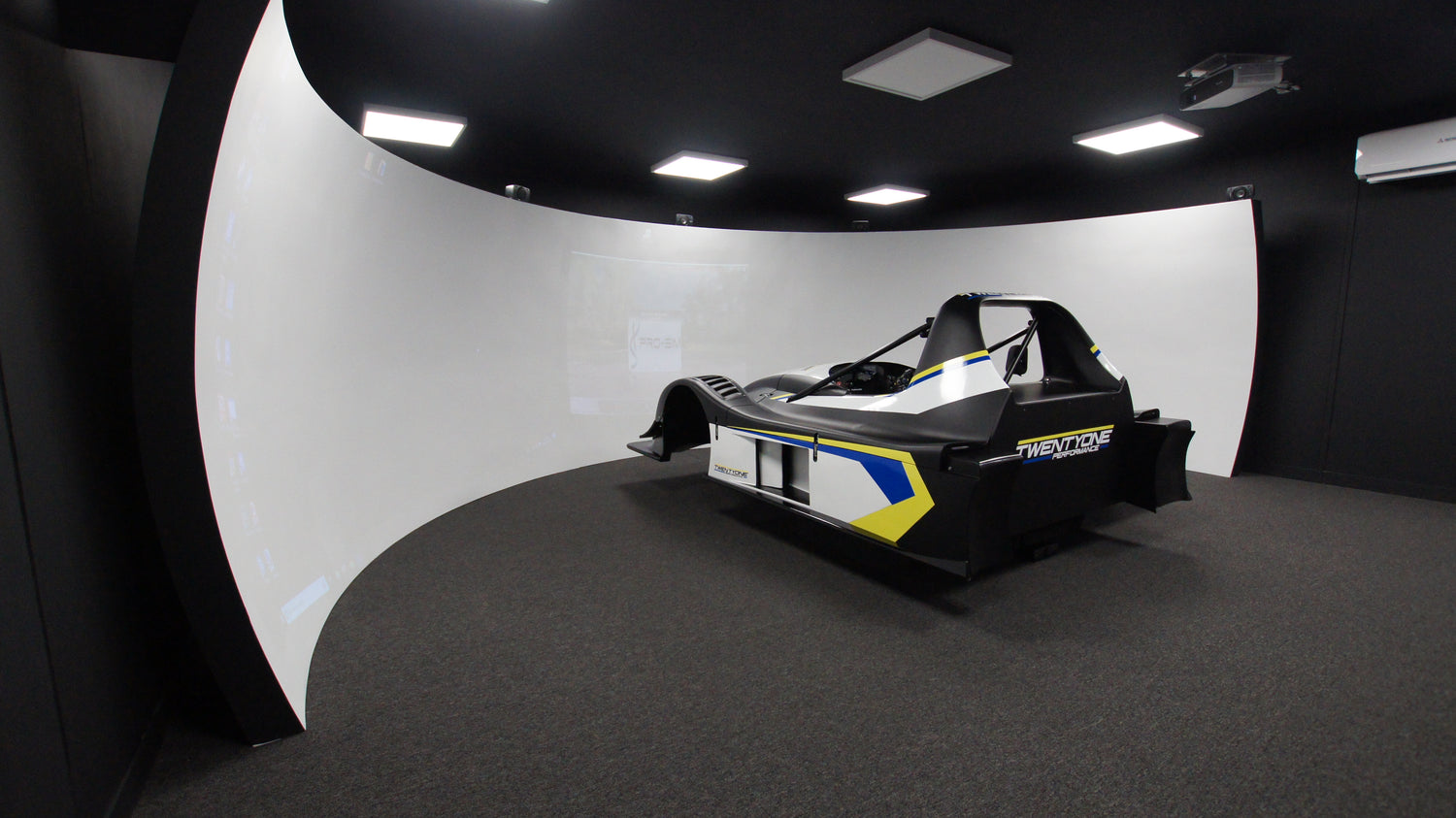 Chassis
For our cockpit we have a genuine Radical chassis, with adjustable pedal system and a choice of steering wheel styles from GT, Prototype and single seater cars.
Our 1:1 steering system gives an almost exact feel to your real life car and can replicate forces up to Formula 2 level of steering weight.
Our adjustable Pro-Sim braking system means we can accurately replicate the same pedal travel, feel and pad knockoff to match your real life race car.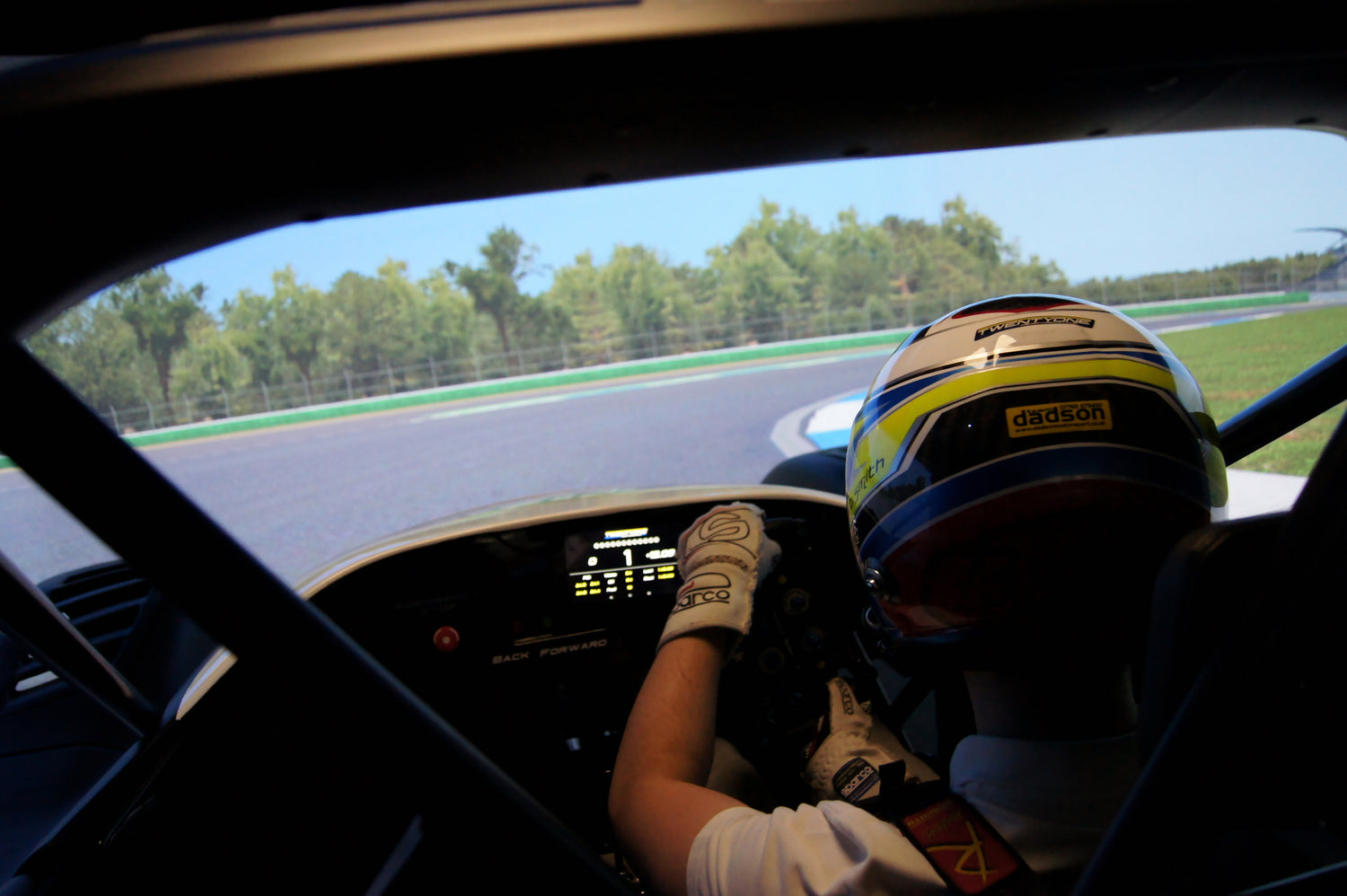 Display
Visuals play an important part when using a simulator with an accurate feel. That is why we had a screen built specifically to our specifications.
Our simulator features a 186°, 6 metre double curved screen. The screen fully immerses and surrounds the driver for a true on track feeling that is to scale.
Running at 240hz, the three projectors provide a smooth and clear image with a 3D image warp, configured with the correct field of view. This gives the driver an improve sense of speed and distance.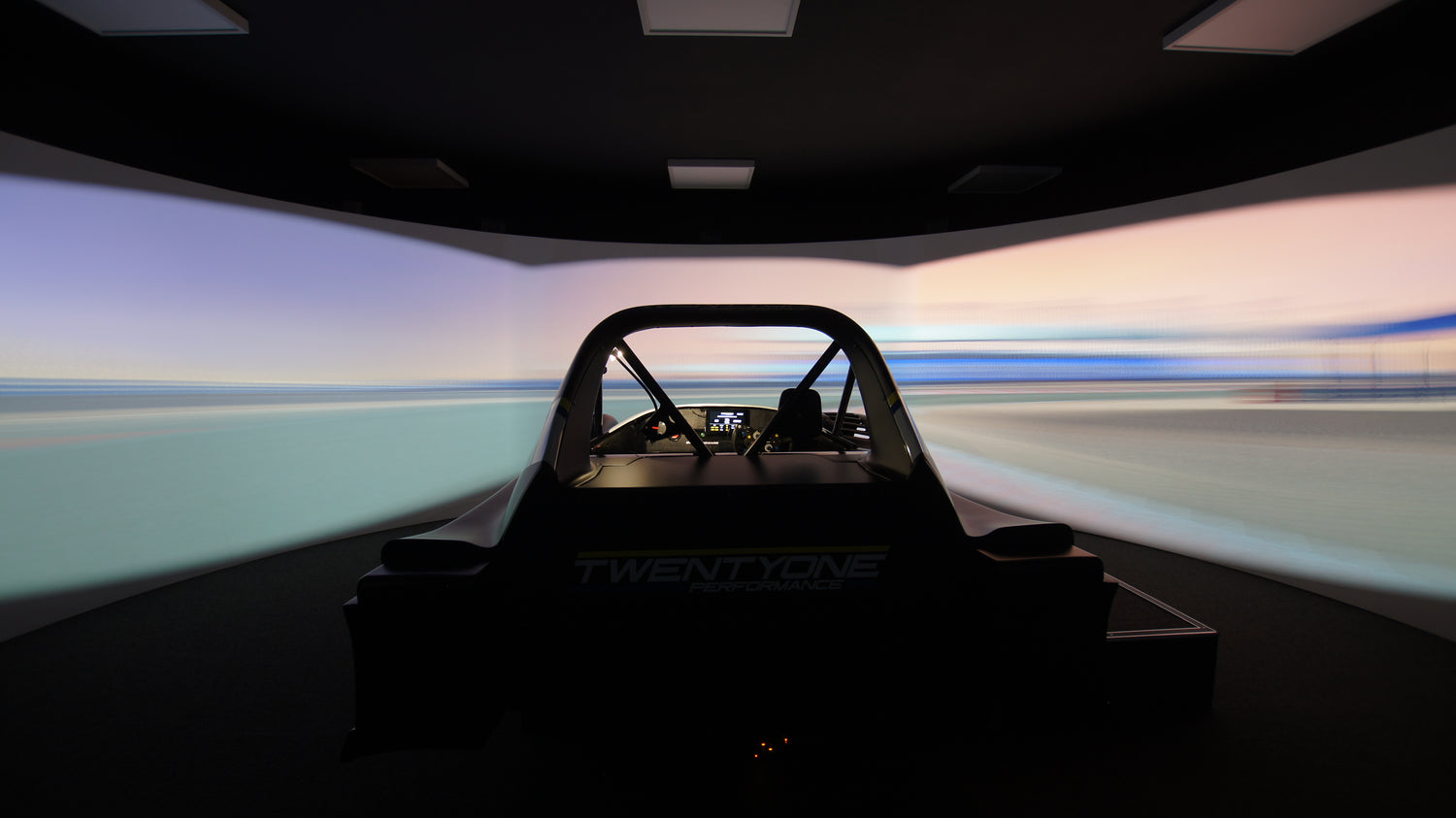 Booking
If you are interested in a session at our simulator please contact us using the form below and we will do our best to find a time that suit you. We can also be open on evenings and weekends.