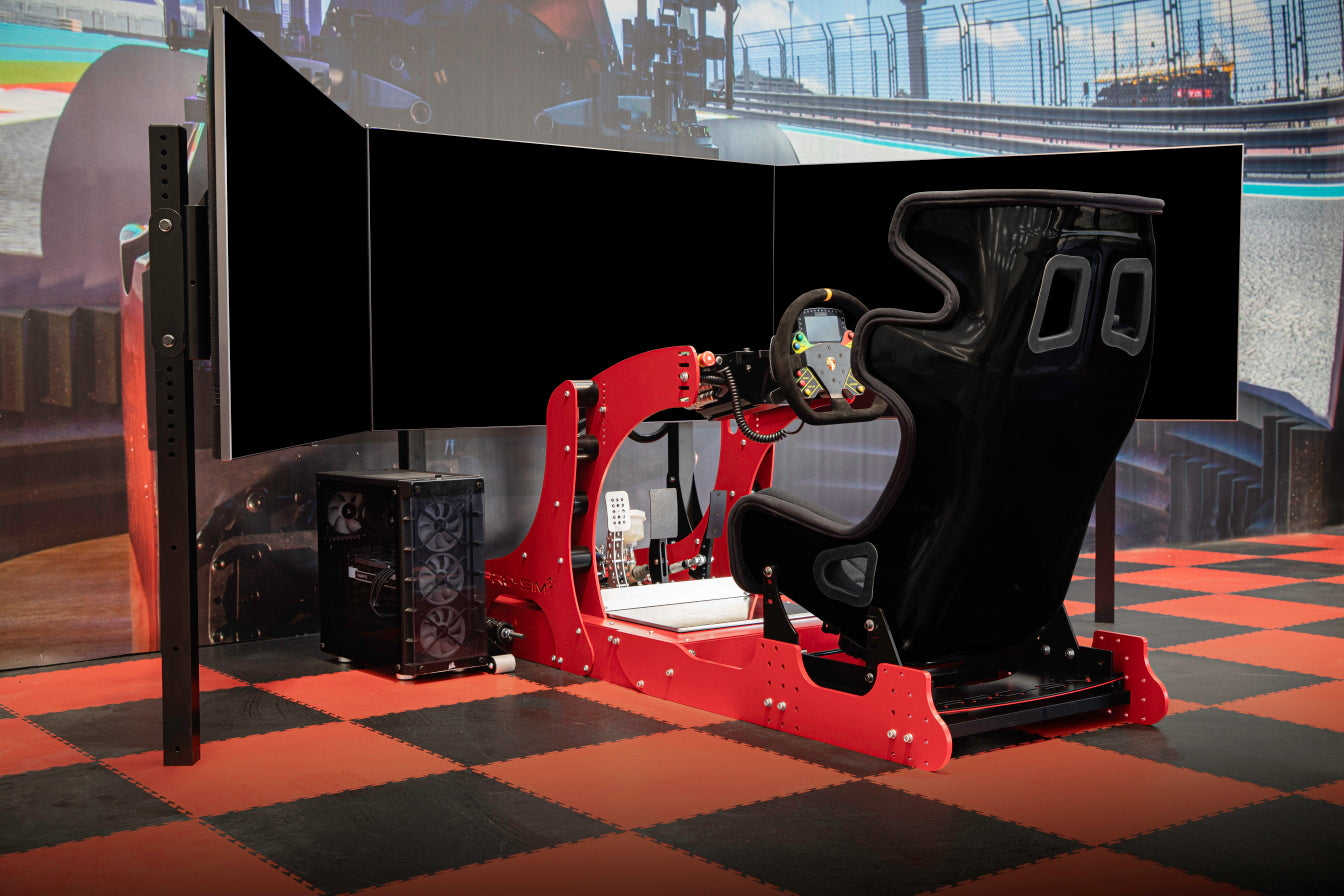 A true driver training tool
Our professional range of home simulators are designed and built to be the ultimate driver training tool.
Great hardware is no use without great software, that is why our PSL and EVO simulators come with Pro-Sim software and car models that require the same inputs and driving style as real life. This ensures, that your practice at home is relevant to your racing.
Our professional simulators also come with the ability for remote coaching, using our private servers for both on track coaching and data analysis. This way we can prepare you for an upcoming event from the comfort of your home at a time that suits you. ​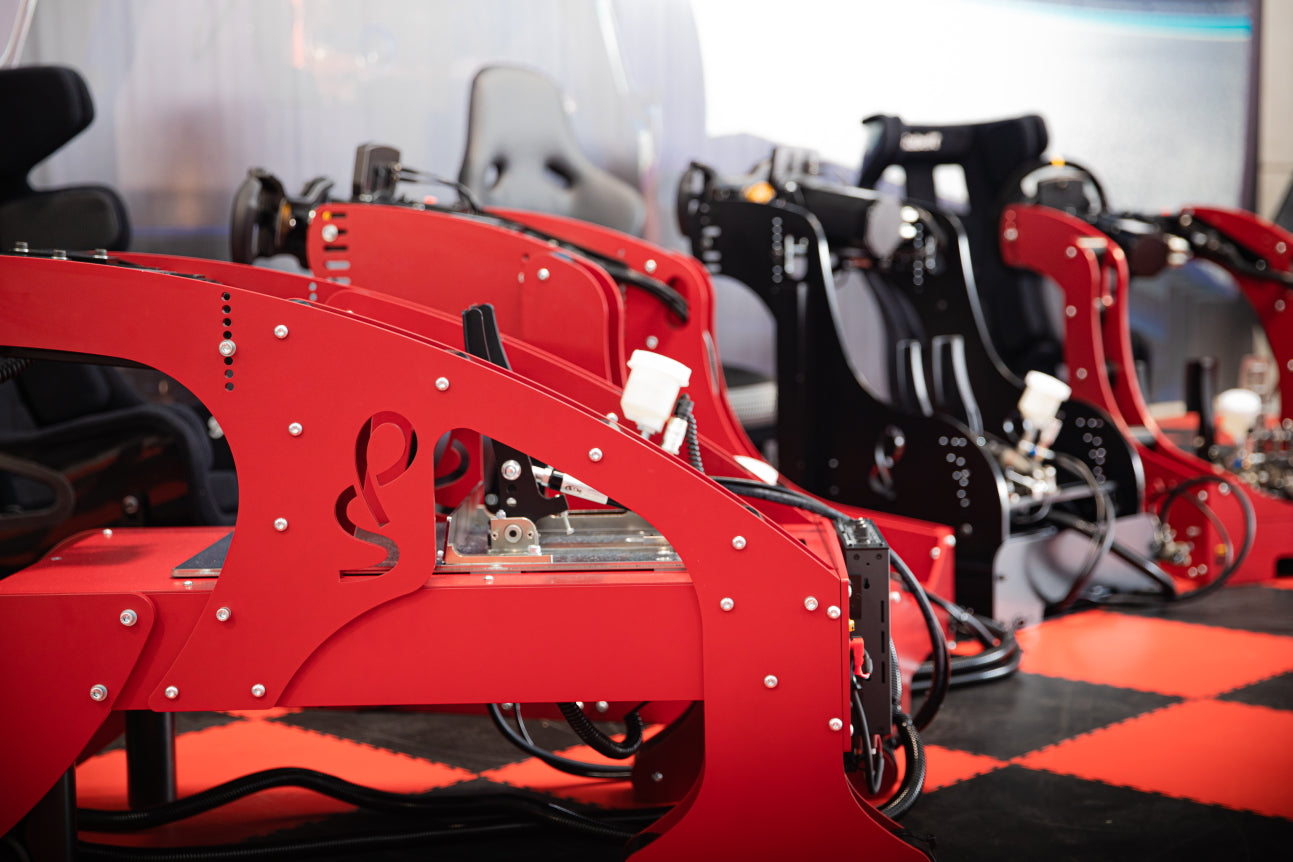 Chassis
Our EVO and PSL chassis are designed, manufactured and hand built in the UK and meet ISO 9001 standards and come with a lifetime warranty. The frame is CNC manufactured using the best quality material and finishing.
The chassis is designed with zero flex in mind, which is essential when replicating true to life force feedback from the steering system.
Our simulators feature a wide range of adjustability in the seat, pedals and steering. This allows you to get the correct driving position that suits your preference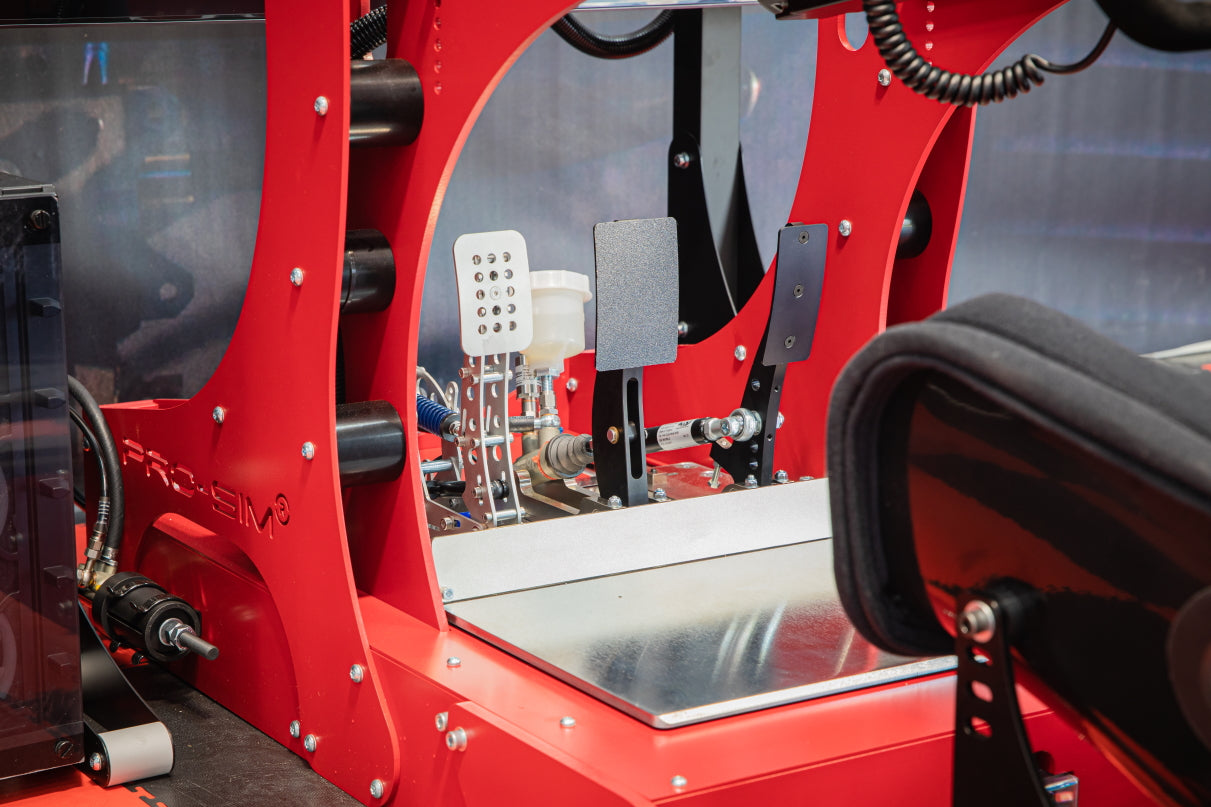 Pedals
Our pedal system offers a range of customisable options to match your real life car. From brake pressure and stiffness, to individual pedal adjustment and spacing.
Using an AP braking master cylinder and our own simulated brake caliper you can create the exact brake feel for your needs. Our system can also recreate pad knock off from an adjustable nut on our system
Our Evo simulators also feature an electronically adjustable pedal box, so you can make quick changes to the pedal position within seconds.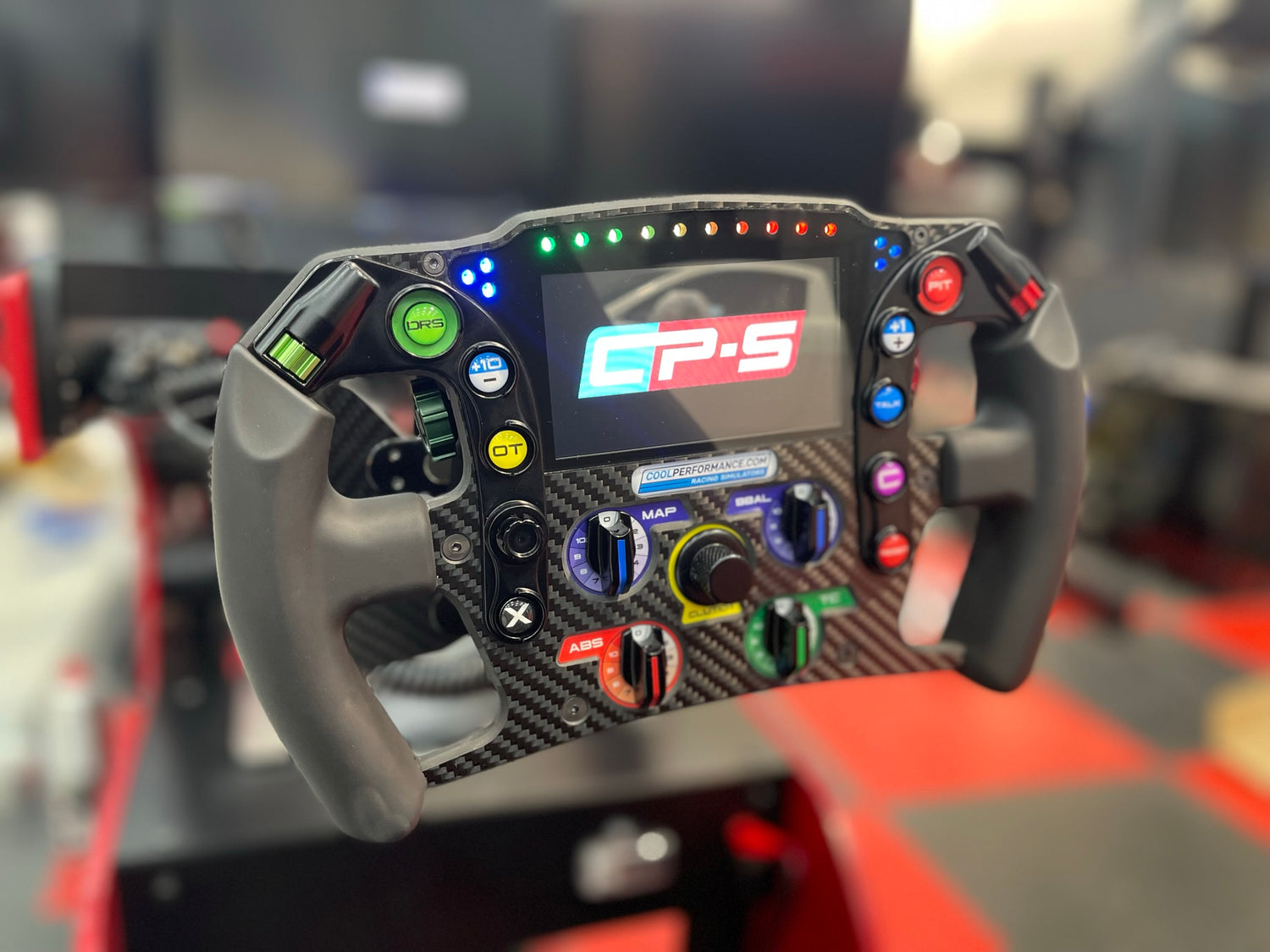 Steering
Our PSL and EVO simulators feature a professional grade steering system for ultimate feel and control which reproduces a near 1:1 steering feedback to real world cars.
With over 2 million points of resolution, the steering system gives a detail feedback of every bump, kerb and car rotation. Our systems are also capable of replicating 1:1 forces all the way up to Formula 2 level.
We have a range of steering wheels to suit your style of car, from Formula to GT and Saloon. We can also create custom solutions to suit your requirements.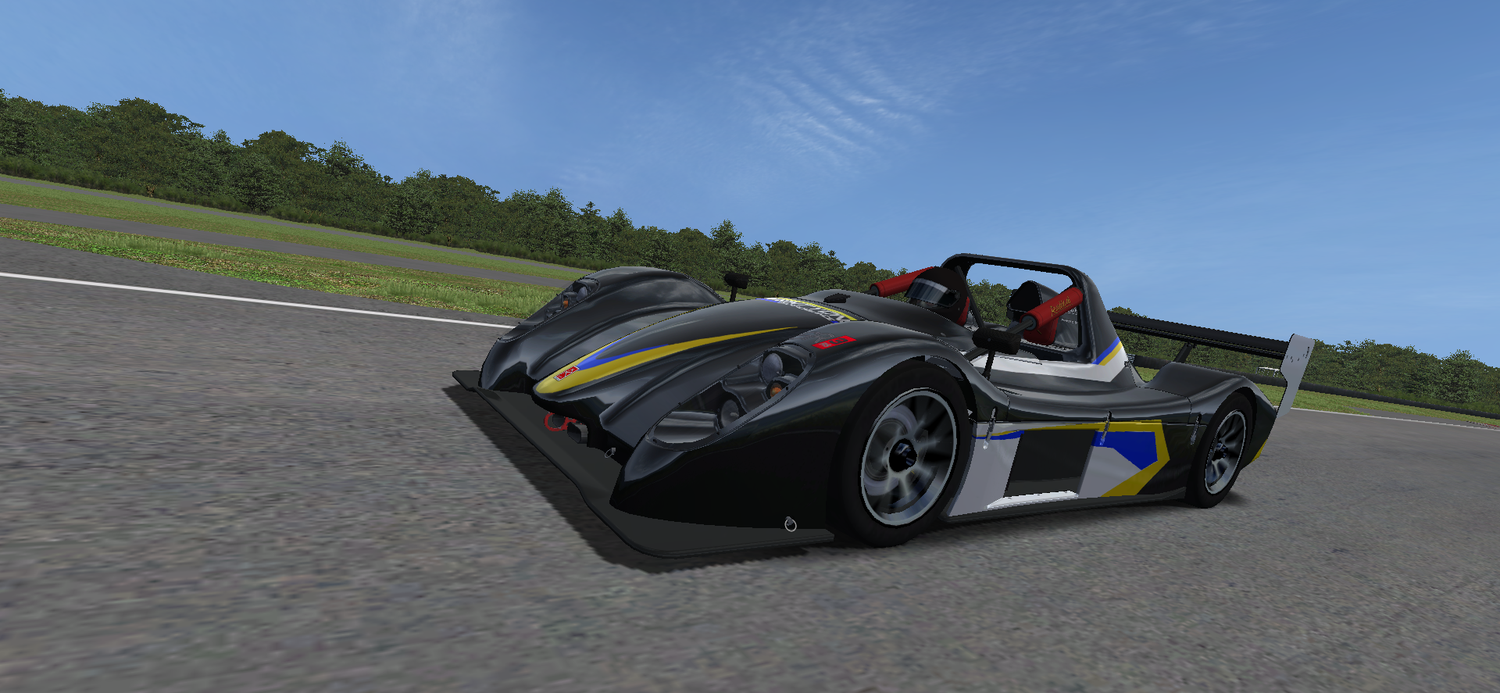 Software
Our EVO and PSL simulators come with professional driver training Pro-Sim software and car models that require the same inputs as real life. This ensures that your practice at home is relevant to your racing.
We remotely update our car models software as we regularly improve them, so you do not have to worry about any installation.
We can provide support worldwide by remotely connecting to your simulator and correcting any issues at a time that suits.
Contact us for more information